quillflight's Profile
quillflight

Gender:

 

Female




Age:

 

14




Country:

 

unknown




Join Date:

 

24 Feb 2018, 8:46am (2 years, 8 months ago)




Last Seen:

 

3 Dec 2018, 5:14am (1 year, 11 months ago)



About quillflight:
format set up in an IRL/oc manner
Name:
Sarah/Vanessa
Age:
12 1/2 (for both)
Sex:
Female
Gender:
Female
Pronouns:
Any, I don't give a crap.
Likes:
Wasting my life on the computer, Flight Rising, my friends, DBH (Detroit: Become Human), memes, ditty.it memes, MEMES. Everything that isn't on my dislikes.
Dislikes:
no memes, no wifi, no data/service, anything related to crime even though i wanna be a heckin polic offic er
MEMORIES YAYY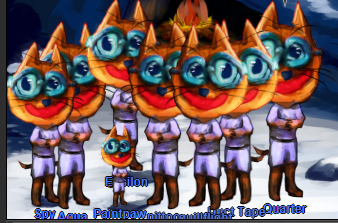 [8:00:14 AM] Yechii: umm who took my place
[8:00:16 AM] quillflight: yechii I took your place as a captive
[8:00:31 AM] quillflight: here u go
[8:00:38 AM] quillflight: you may be our prisoner once again[8:03:27 AM] Paintpaw: we have multiplied
[8:03:31 AM] Paintpaw: we have spread
[8:03:38 AM] Paintpaw: across the far corners of the wolfing kingdom
[8:03:38 AM] quillflight: cells doing mitosis
[8:03:47 AM] Duct Tape: clone jutsu
[8:03:49 AM] quillflight: lets mitosis into cancer guys[9:02:01 PM] quillflight: void
[9:02:14 PM] quillflight: can I have the romote
[9:02:40 PM] quillflight: remote*
[9:02:46 PM] quillflight: im getting my vowels mixed up
[9:02:56 PM] UnfilledVoid: a
Mum arrived at 9:03 PM
[9:03:12 PM] quillflight: ty
[9:03:15 PM] quillflight: now then
[9:03:17 PM] quillflight shared "Sans default dance (1 hour)" uploaded by Simao Nunes.
[9:03:24 PM] quillflight placed the remote back on the wall.
[9:03:26 PM] UnfilledVoid: i have made a mistake
[9:03:32 PM] quillflight: yes youi have
REMINDER FOR MYSELF:
scratch adventures of bayclan code:
Dog;speck;Goldenshadow;Pineflight;121;shadow;shade;gaze;ice;She-cat;pad;Lilyflower;wave;print;
don't loose it me ;v;
Howls (14)