MaxTheWolf's Profile
MaxTheWolf

Gender:

 

Male




Age:

 

19




Country:

 

, California




Join Date:

 

8 Feb 2014, 9:24am (6 years, 8 months ago)




Last Seen:

 

24 Nov 2018, 9:37am (1 year, 11 months ago)



About MaxTheWolf:
[/size=100]AMAYA WAS HERE[/size]
❆
Hello fellow wolves!
❆
I am Max, a friendly wolf. Don't be afraid to friend me. I don't bite, I just sniff, pin, talk, whimper, and growl. If you think I'm interesting, continue :D. If do don't like me and don't want to read on and instead want to burn my wolf den.... Then that's okay, I annoy everyone. :3
About Me
✔

I

LOVE

wolves.



✔My favorite dog breed is a Husky.

✔My favorite color is

aqua.



✔I live in the Bay Area of Northern California.

✔My birth day is:

April 2 (4/2/01)



✔My Character(Max McWolfington) was born June 16 2013(the day I created him)

✔IKeepForgetingToUseSpace

✔fluffy wolves are full of fluff, and wolves full of fluff are ultra fluffy,
ultra fluffy wolves have so much fluff that the can take over the
world! Muahahahahaha! >:3

✔puts down random stuff

✔ Mexican Ameican

✔I love puppies

✔My wolf is 2 years old

✔I play the

Trombone

in Concert Band and

Baritone

in Marching Band

✔I have a YouTube... pls look at my videos except for the one of a gopher and when i go to a store pls

✔I am Creative.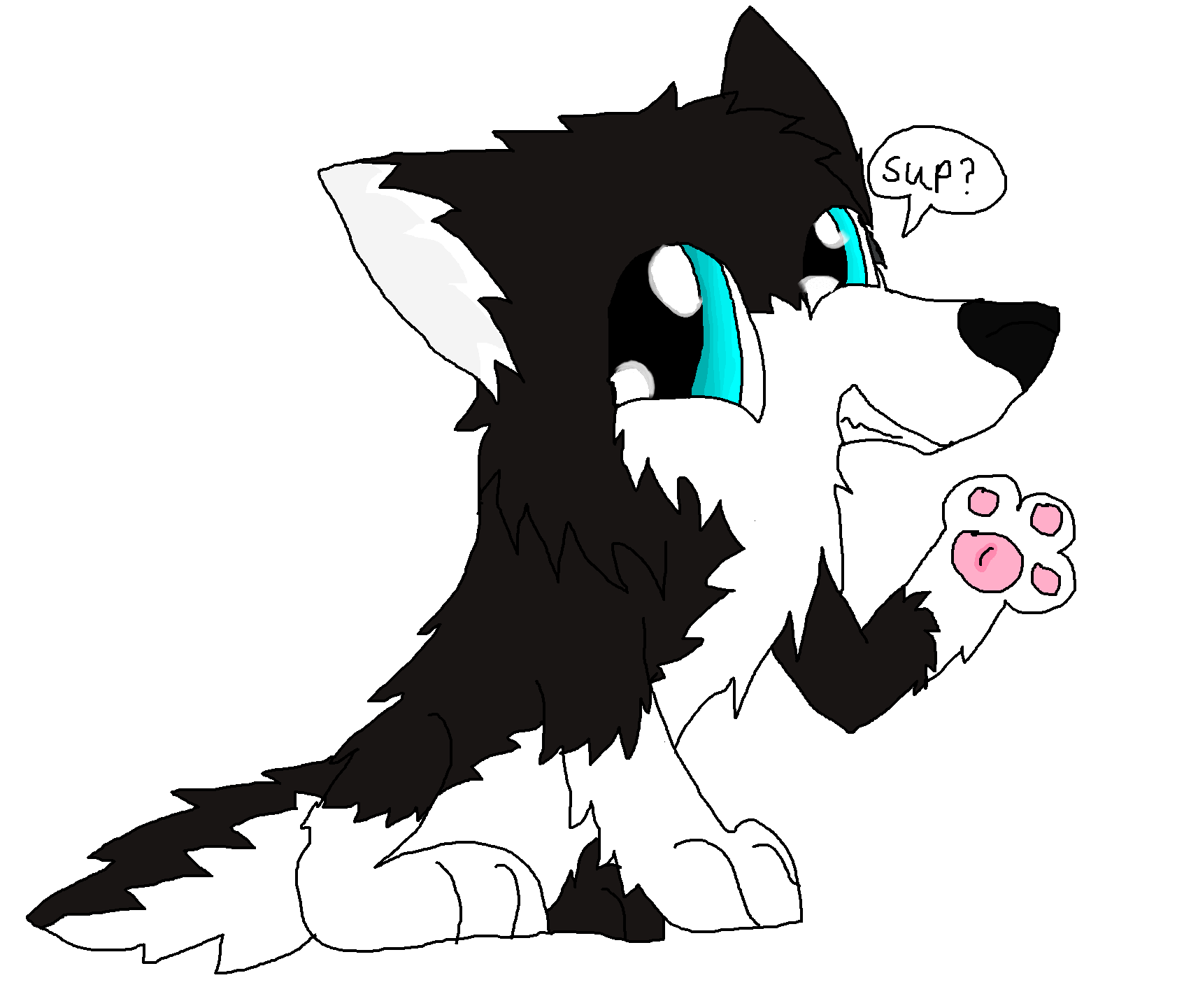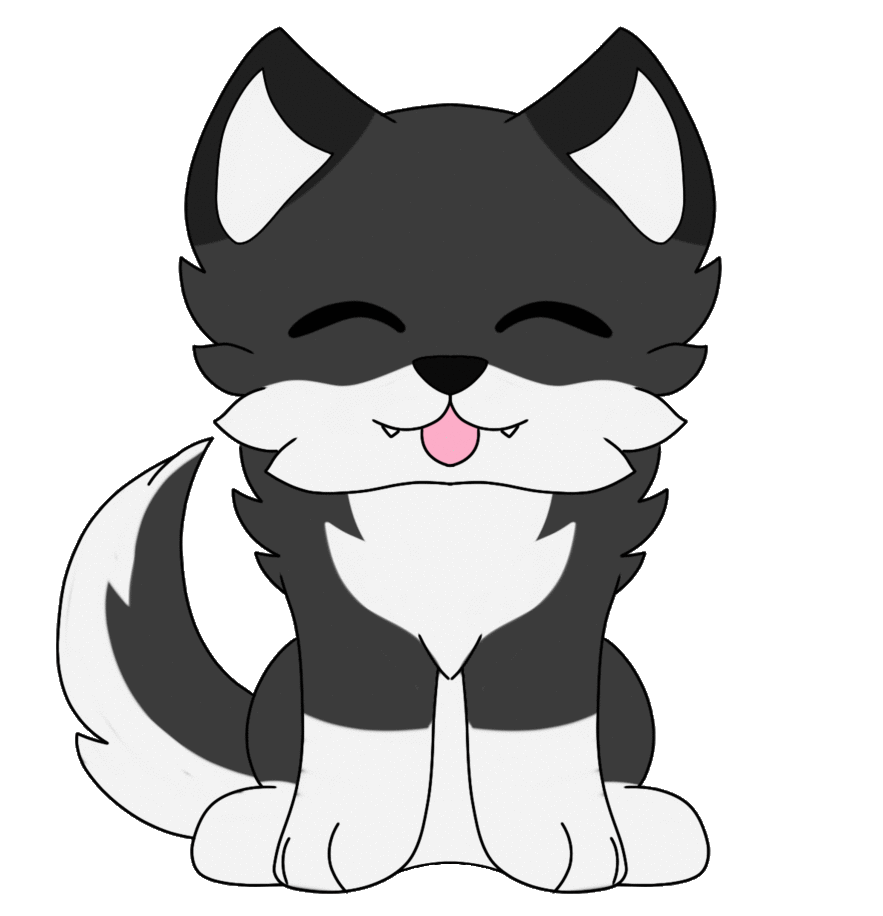 (drawn by Pawsproductions)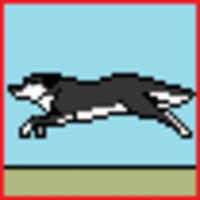 eels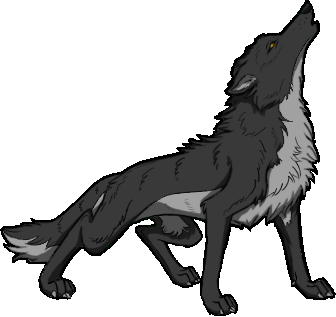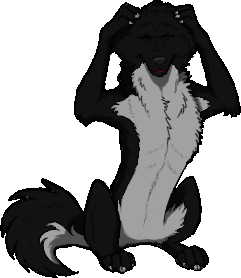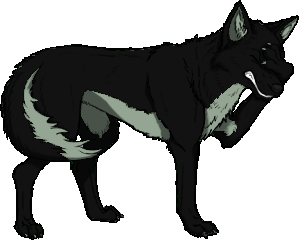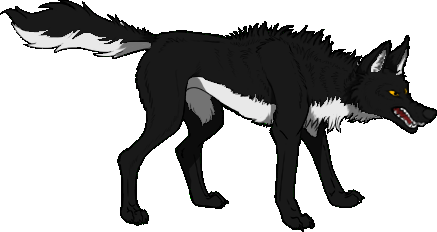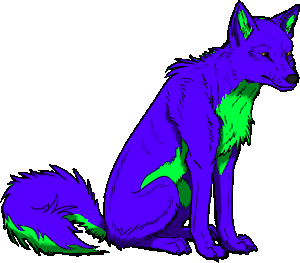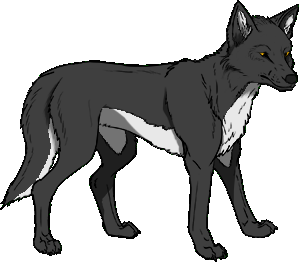 My interests
(☞゚ヮ゚)☞ ♪ Music ♪ ☜(゚ヮ゚☜)
LINKIN PARK



IMAGINE DRAGONS



FALL OUT BOY



PANIC! AT THE DISCO



TWENTY ONE PILOTS

( ͡° ͜ʖ ͡°)
(☞゚ヮ゚)☞ All The ☜(˚▽˚)☞ Things ☜(゚ヮ゚☜)
BALTO




ZOOTOPIA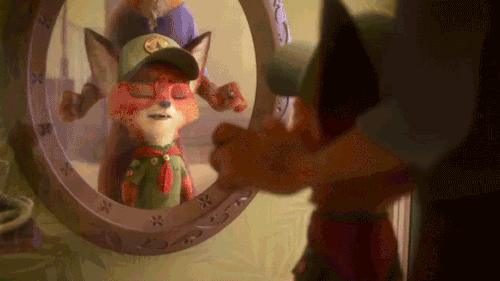 WAR THUNDER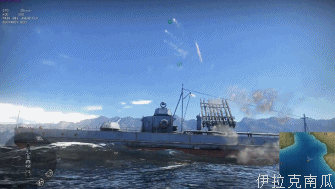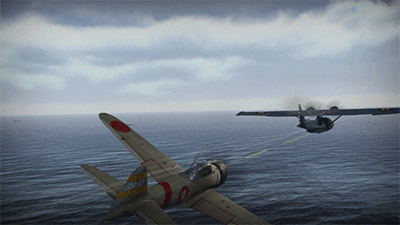 Why don't you join Warthunder? (click me)

eels


Characters
MAX
Age: 2
Gender: Male
Species: Wolf-Husky-GermanShepard mix
History: Max was originaly a husky back in 2010ish. Named and modeled after the Eight below character "Max", the similarities are quite obvious if you see the husky version of Max. Max became a wolf-dog after I started playing the game "Wolf Quest" in June 16 2013. He looked the same until I became a balto fan again and changed his black and whit fur into a black and grey fur that looked like balto(his eyes barely changed at all xD). After I joined wolfing, I made my first Max poses but didn't do a good job at keeping him to look like balto giving max his current fur. Also wolfing is what made max have a dark and light grey fur color.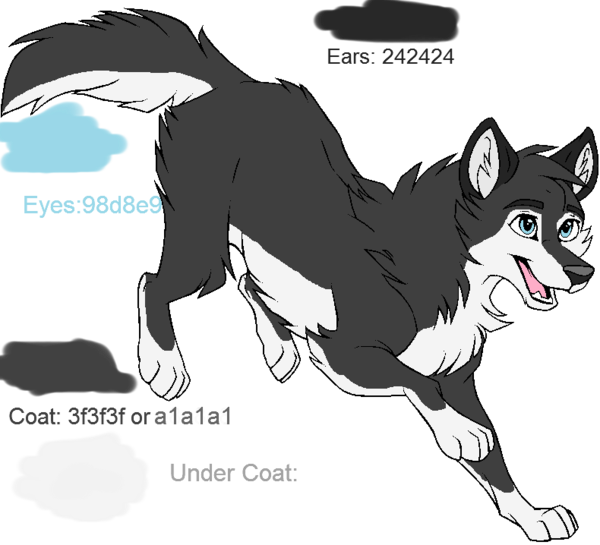 Under Coat:
E8E8E8
KORO
Age:1 years old(29 was a mistake)
Gender:Male
Species: Siberan Husky Mix
Strength: - - - - - - - - - - 10/10
Agility: 8/10
Swimming: 6/10
Wound Making: 8/10
Bio: From a long way away a small pup from Ashville was born, he was the runt and his older brother Jorak bullied him, once Koro had enough he had made deep wounds suddenly killing Jorak. Koro ran away from home crying in a forest where a dark wolf took him to this pack where another golden retriever challenged him causing him to loose a ear, He was accepted as a Patrol Leader of Darkened Demons Dog Pack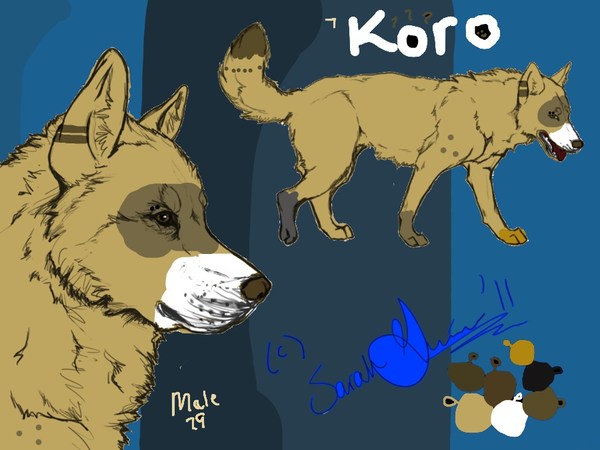 (Thanks Whistle for the character! YOU DERVERVE TO BE MENTIONED)
POUZDANA
Species: Could be a wolf or grass??
Age:-654
Gender: Female
Don't be an ass, shes just the grass, and her feelings are glass. ;)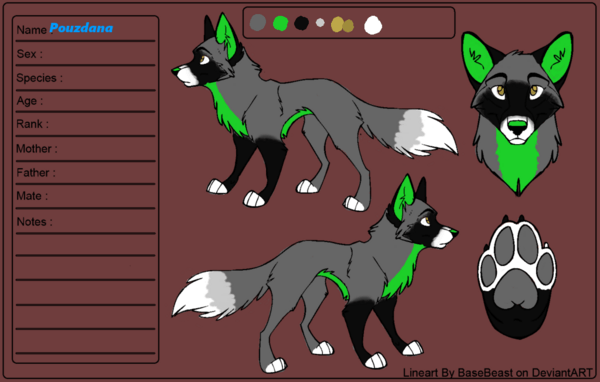 unnamed character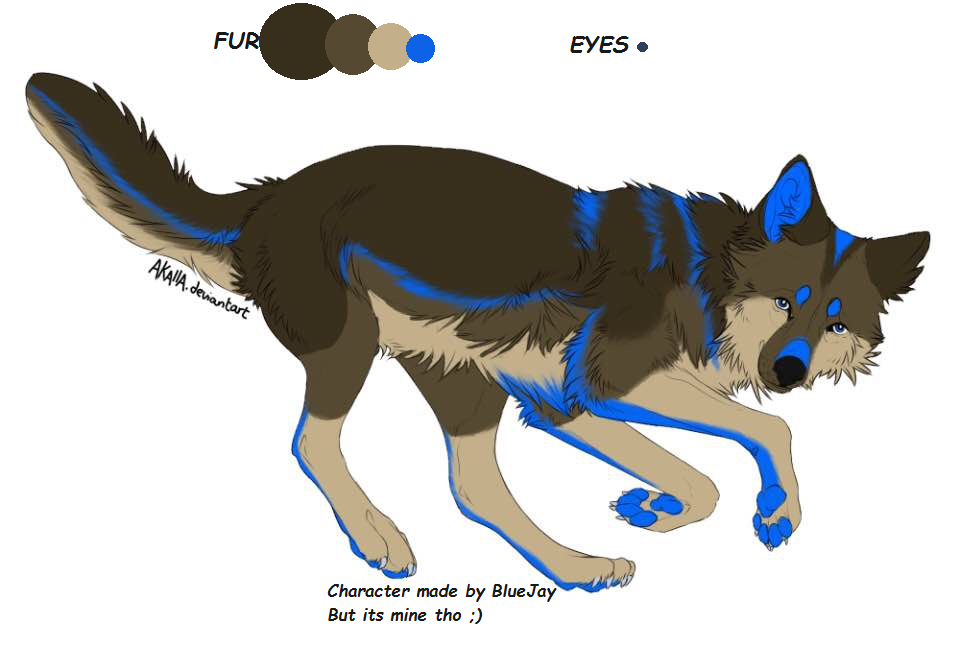 idk just cosmetics
Best Profile Ever!
MåχTheWolf ou

o
cuz rainbows
˙ ͜ʟ˙
I'll matter.. one day
||||||||||||||||||||||||||||||||||||||||||||||||||||||||||||||||||||||||
Pokey Paws Normal Ground
v LOOK AT RULES HERE v
S C R O L L O F R U L E S
•If you already are a member of PPNG, you should already be following them, older members do not get any more privilege than people who have just joined.



● Rule 1:

You have to know a member of PPNG rather closely



● Rule 2:

You must respect everyone's choice of genders and sexuality



● Rule 3:

It is suggested that you see a Disney Movie (or Balto)



● Rule 4:

Must respect other people's fursonas



● Rule 5:

Unless another member knows you are joking, please don't be offending anyone



Please do not talk or joke about these topics as they are real rules and need to be taken seriously even if they seem silly to you they are important to someone.



(If you disagree with one of these rules, it is NOT okay to disregard it for your own feelings, instead speak to Dogsled or Amaya, the admins, about the issue and don't be afraid to let your thoughts go unheard as long as its calm and negotiable.)

•Don't joke about terrorist attacks
•Alcoholism
•Don't call depression ans anxiety an excuse
•Abuse
•Don't say that hockey sucks
•Don't joke about disabilities
•Don't badly about vegans/vegetarians/how anyone chooses to lead their life, joking is alright if it isn't personally directed towards someone.
•PLEASE do not bring up someones past on wolfing, it's saddening to some people and it's just better to leave it in the past.






● Rule 6:

Don't try to spread sadness to other members (if you are depressed however it's alright) an example is don't try to get people to pity you



● Rule 7:

Try not to rant about the same topic again and again in group presence



● Rule 8:

Have some Suspension of Disbelief



● Rule 9:

You're basically always grounded, just get used to it

-If you disagree with any of these rules please take it up with the admins, Dogsled and Amaya. Or settle it yourself in a calm matter with the person and come to an agreement, if you can't then alert Dog and Amaya-

■Breaking any of these rules will result in you personally being sacrificed to satan

Or given 3 warnings, unless it was a major way to break a rule which then your punishment will be decided by the entire group and voted on■
This group is very loving and caring, and will except you for whoever you are, so don't be afraid to talk to them either :)


Unless if you are you then we will not accept you. -JayTail 2017
The people in this group are: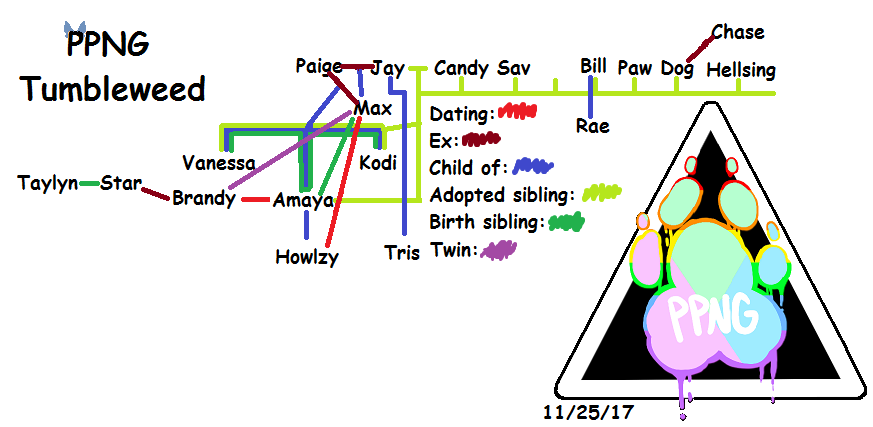 Jay:

Amaya:

Candy:

Tris:

Dakota:

Faith:

Star:

Howlzy:

Dog:

Brandy:

Vanessa:

Paw:

Max:

Chase:

Mika:

Savannah:

Rae:

Kodo:

Bill:

Ulv:
We also have a youtube channel mainly for dubs, but also for posting our animations, songs, and more!



PPNG Dubs:



Some pretty amazing people I must say
Please do not ask/suggest to be on this list <3
Pokey Paws Normal Ground (PPNG)-
Sometimes I feel like I'm the only one like me, then I call you guys. Only group of people I'm not quiet around.. and you guys should know that xD
Narnia-
my bro! youre a great person :) dont let people put you down
WolfKodi-
Kodo! You were the first person I met on here and though we don't talk much as you are 18 hours ahead, you are still a great friend of mine :)
Zenkia-
oh hi you're on this this list b y e
howlingwolves12-
oops your in PPNG so you are here twice. you're great ok. And you're a geek and my closest friend. I claim her ok
BlueJay-
oops your on here twice too. b e s t f r i e n d :D you knew i was depredded as hell just by me saying goodnight
Ulv-
my daughter :3 ..why you stalking my profile Ulv-- WELCOME TO PPNG1/1/2018- well 1/2/2018 for you
Frinny-
LOVE ME PLS- honestly i love talking to you though, even though you tease me for being a nerd. ALso you're always so happy to see me online and even tend to want to be with me all the time :3 its kinda nice tbh
Kedamono-
sexysexy quiff nya
Amaya-
doesn't get to be added (but he is in fact the best person ever -totally not Amaya of course this is Max C:) -actually what I wanted to say was weel
AngelofDarkness-
LEXIEEEEEEE HEY MEGA BEST FRIENNDDD, i like how were both just band nerds
Hands off she's mine
Paige-
hey you lion, you don't come on here anymore but you still get a spot here
Personal Records
Longest Pins
12 hours 55 minutes (with BlueJay July 2015)
13 hours 3 minutes (with BlueJay February 2017)
26 hours 40 minutes (with Kedamono August 2017)
Large Whisper Spam
1 hour 47 minutes (July 2017)



Please note that breaks lasting up to 30 minutes have happened~
amaya area

My crush link because the image broke

Visitors of my profile

˙ ͜ʟ˙
Commander of LOL Wolves
hi amaya
i will block you if you do so and so

I bet you that I can guess who is reading my profile :3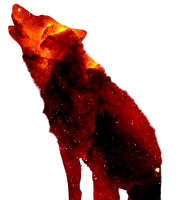 THINGS PEOPLE HAVE CALLED ME
Mac (Amaya)
Maxy (To much to name aka most common one)
Sir Max (Amaya)
Maxy-Max (Brandy)
Maxo (Kodo and Moonlight)
Maxter(Jay)
Maxy Faxy (Jay Bay)
Max n Cheese (brandy)
Maxypants (brandy)
Wax (SUndrop)
Maxie (Narnia)
Maxwell (Frinny)
Maxinator (Lexie)
Segway (Paige)
|//_\\|//_\\|//_\\|
|\\•--//|\\•••//|\\--•//|



||||||||||||||||||||||||||||||||||||||||||||||||||||||||||||||||||||||||||
|||||||||||[]||||||||[]||||||||[]|||||||[]||||||[]||||||||||||||||||||||
||||||||||[]|[]||||[]|[]|||||[]|[]|||||||[]||[]|||||||||||||||||||||||||
|||||||||[]||||[][]||||[]|||[]|||[]||||||||[|]||||||||||||||||||||||||||
|||||||||[]|||||||||||||[]||[]||||[]||||||[]||[]||||||||||||||||||||||||
|||||||||[]|||||||||||||[]||[]||||[]||||[]||||||[]||||||||||||||||||||||
Howls (2581)