Dracona's Profile
Dracona

Gender:

 

Gender Questioning




Age:

 

118




Country:

 

, California




Join Date:

 

6 Jan 2017, 2:52am (3 years, 7 months ago)




Last Seen:

 

22 Sep 2018, 11:02am (1 year, 10 months ago)



About Dracona:
YAOIIII!- er, I mean...
Hello Everyone! I'm just another person traveling around and enjoying life. I enjoy roleplaying and other things like that. I might not always be active but I'll be on sometimes.
(ATTENTION! This shit needs some serious updating)
ANNOUNCEMENT: Lorg -Derecho 2017
People I need to talk to more:

Lovley
England
Probably lots more
Friends:

Potatoo (potatotimmywolfgirl)
Mask
Janu
Several others that I'm too lazy to
Cinnamon rolls (friends that are close to me):

SEAN THE WIGGLY LIL CHILD
Wolfing Fam (my bois/ gang):
(I'm the pet of the fam so I'm gonna call everyone master RIP)
Master Homo Daddee (Purriku)
Master Dark Loaf/Loafie (DarkLord)
(i think I forgot the others)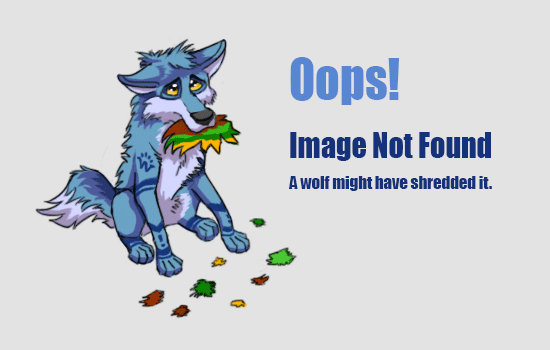 COMPLETELY NORMAL OTHER FAM:

Daddeh BLECK (Black)
Mumma Yoyo (Yoruka)
Sistro Asurooo (Asura)
Interesting Conversations and stuff (its all completely normal):
Quotes!

I am barbie wolf in a barbie wolfing
THE BEGINNING OF THE FAM (its long)

[10:14:35 PM] Dracona: that pencil sir/maa'am
[10:14:46 PM] Dracona: is a illegal size
[10:15:01 PM] Dracona: 5 sizes too big for paper
[10:15:12 PM] Yoruka: XDDD
[10:15:18 PM] Asura: lol
[10:15:20 PM] Yoruka: Omg
[10:15:25 PM] Dracona: IMA HAVE TO ARREST YOU
[10:15:30 PM] Yoruka: D:
[10:15:46 PM] Black: will not allow
[10:15:52 PM] Yoruka: IM TOO YOUNG
[10:15:55 PM] Asura: not allow hat?
[10:16:00 PM] Dracona: THAT PINEAPPLE IS TOO SMOOTH
[10:16:04 PM] Black: SCREAMS
[10:16:08 PM] Yoruka: SENPAI RUN
[10:16:12 PM] Yoruka: ILL SAVE YOU
[10:16:17 PM] Lovely: o, oki
[10:16:21 PM] Black: STAB STAB
[10:16:27 PM] Dracona: APPLE
mistake left at 10:16 PM
[10:16:30 PM] Dracona: eh
Lovely left at 10:16 PM
[10:16:38 PM] Dracona: its missing a leaf?
[10:16:44 PM] Asura: why you running black
[10:16:47 PM] Black: apples don't usually have leaves
[10:16:54 PM] Black: if you buy em
[10:16:55 PM] Dracona: I know
[10:17:00 PM] Black: hiss
[10:17:00 PM] Yoruka: :,)
[10:17:06 PM] Dracona: IT HAS SEEDS
[10:17:11 PM] Black: IOERJ
[10:17:16 PM] Dracona: Dem pjs
[10:17:21 PM] Black: EEPEEP
[10:17:25 PM] Dracona: those are fucking perfect
[10:17:28 PM] Black: hA
[10:17:32 PM] Dracona: keep that up
[10:17:33 PM] Asura: im so confused
[10:17:34 PM] Black: thAnK
[10:17:56 PM] Dracona: HAS YOU ON CRACK
[10:17:59 PM] Dracona: cough
[10:18:07 PM] Black: oh
[10:18:11 PM] Yoruka: Has you on crack?
[10:18:13 PM] Dracona: you're confused now
[10:18:16 PM] Dracona: good
[10:18:17 PM] Asura: im a crack
[10:18:18 PM] Yoruka: DOES BRUNO MARS IS GAY
[10:18:22 PM] Asura: in reality
[10:18:31 PM] Asura: no
[10:18:34 PM] Dracona: MORE CONFUSION TO RULE THE WORLD
[10:18:35 PM] Asura: Yoruka no
[10:18:37 PM] Yoruka: Ye
[10:18:40 PM] Yoruka: YEE
[10:18:42 PM] Yoruka: DI
[10:18:50 PM] Yoruka: DOES JUMIN HAN IS GAY
[10:18:55 PM] Black: yes
[10:18:55 PM] Asura: thats better
[10:18:58 PM] Dracona: I HAS PAN
[10:19:02 PM] Dracona: WHAP
[10:19:10 PM] Asura: i hve a gun
[10:19:17 PM] Yoruka: WOWOWOWOW
[10:19:21 PM] Dracona: YOUR POSES ARE ILLEGALLY PERFECT
[10:19:22 PM] Asura: lol
[10:19:29 PM] Yoruka: I have a pencil
[10:19:31 PM] Dracona: IT MUST BE ARRESTED
[10:19:32 PM] Yoruka: i win
[10:19:37 PM] Dracona: wait
[10:19:39 PM] Dracona: WAIT
[10:19:41 PM] Dracona: WAIIIIIT
[10:19:45 PM] Black: yo
[10:19:47 PM] Asura: i will steal the drawingx
[10:20:05 PM] Dracona: do the pineapple pose Black
[10:20:16 PM] Trico: NOPE KISSANIME IS REALLY SLOW IM GOING BACK ON NETFLIX see ya
[10:20:19 PM] Asura: i wish i could draw animals
[10:20:21 PM] Dracona shared "PIKOTARO - PPAP (Pen Pineapple Apple Pen) (Long Version) [Official Video]" uploaded by Ultra Music.
[10:20:24 PM] Dracona: GOOD
[10:20:27 PM] Yoruka: PINEAPPLE PEN
[10:20:28 PM] Dracona: HEUHEUHEU
[10:20:29 PM] Asura: NOOOO
[10:20:30 PM] Black: practice
[10:20:34 PM] Asura: DONT
[10:20:36 PM] Dracona: PINEAPPLE PENCIL
[10:20:39 PM] Asura: I WILL DIE
[10:20:42 PM] Dracona: DIE
[10:20:42 PM] Black: PEN PINEAPPLE APPLE PEN
[10:20:44 PM] Dracona: DIE
[10:20:48 PM] Yoruka: XD
[10:20:48 PM] Asura: STOP
[10:20:53 PM] Asura: IT IS CANCER
[10:20:57 PM] Black: ur cancer
[10:21:01 PM] Yoruka: EXACTLY
[10:21:02 PM] Asura: I WILL KILL IT
[10:21:06 PM] Dracona: SUCK ON MY CANCER ASS THEN
[10:21:06 PM] Black: I will kill u
[10:21:07 PM] Yoruka: WAIT
[10:21:13 PM] Asura: I WILL KILL YOU BLACK
[10:21:17 PM] Black: you wont
[10:21:19 PM] Black: im ur father
[10:21:21 PM] Yoruka: Triggered
[10:21:26 PM] Yoruka: cries in corner
[10:21:29 PM] Asura: YOU THREW MW
[10:21:34 PM] Black: you deserved it
[10:21:43 PM] Trico: apples are good but i cant eat them
[10:21:48 PM] Black: aw
[10:21:48 PM] Asura: THEN YOU DESERVE TO DIE
[10:21:52 PM] Black: I do
[10:21:54 PM] Dracona: BRUH
[10:21:54 PM] Black: I know
[10:22:12 PM] Dracona: HOW BOUT I MAKE A ASURA PEN
[10:22:12 PM] Asura: *loses shit*
[10:22:16 PM] Dracona: OUT OF YOU
[10:22:17 PM] Asura: LONG PEN
[10:22:19 PM] Asura: OMG
[10:22:27 PM] Dracona: LOOOOONG PEN
[10:22:30 PM] Black: ill make a man out of you
[10:22:35 PM] Black: omf
[10:22:38 PM] Dracona: INUENDO CONFIRMED
[10:22:42 PM] Yoruka: *music plays*
[10:22:46 PM] Asura: Im not a man bitch
[10:22:50 PM] Black: its paused for me
[10:23:00 PM] Trico: the reason is because i have braces and it would brake them if i take a bite out of it
[10:23:01 PM] Black: its from a movie chill
[10:23:07 PM] Black: oh rip
[10:23:08 PM] Yoruka: Language Asura
[10:23:08 PM] Asura: why is my face in you but Dracona
[10:23:13 PM] Black: butt*
[10:23:20 PM] Black: yeah asura
[10:23:20 PM] Dracona shared "PIKOTARO - PPAP (Pen Pineapple Apple Pen) (Long Version) [Official Video]" uploaded by Ultra Music.
[10:23:24 PM] Black: lAnGuAgE
[10:23:33 PM] Asura: i dont care abot language
[10:23:33 PM] Black: its the 2nd one
[10:23:34 PM] Dracona: SO YOU CAN SUCK MY CANCER ASS
[10:23:41 PM] Yoruka: KISTEN TO YOUR PARENTS ASURA
[10:23:43 PM] Asura: STOP PLAYINT IT
[10:23:47 PM] Yoruka: *listen
[10:23:50 PM] Asura: NEVER
[10:23:52 PM] Dracona: "kisten"4
[10:23:58 PM] Dracona: KISTEN
[10:24:02 PM] Dracona: KIIISTEN
[10:24:04 PM] Yoruka: IVE BEN MEMED
[10:24:11 PM] Yoruka: FUDGE I CANT SPELL
[10:24:21 PM] Asura: NO YOU CANT
[10:24:27 PM] Dracona: *stares into your void ass*
[10:24:34 PM] Dracona: ohhhhh MY
[10:24:34 PM] Yoruka: OM
[10:24:35 PM] Dracona: COUGH
[10:24:37 PM] Dracona: uh
[10:24:39 PM] Asura: WHY IS IT TWO AGAINST ONE?!
[10:24:45 PM] Black: bc
[10:24:50 PM] Dracona: MAMMA
[10:24:52 PM] Asura: IM REBELLING
[10:24:55 PM] Yoruka: WE ARE YOUR PARENTS ASURA
[10:24:58 PM] Black: YES
[10:25:00 PM] Yoruka: DEAL WITH IT
[10:25:06 PM] Dracona: ASURA HAD THEIR ASS IN MY FASE
[10:25:09 PM] Dracona: FACE
[10:25:11 PM] Black: I'm #1 dad
[10:25:11 PM] Asura: F*** YOU
[10:25:13 PM] Asura: BYE
[10:25:13 PM] Black: oh
[10:25:17 PM] Yoruka: I
[10:25:18 PM] Black: lmfao
[10:25:23 PM] Dracona: DADDY BLECK
[10:25:28 PM] Black: DADDY BLECK
[10:25:36 PM] Yoruka: DADDY BLECK
[10:25:37 PM] Dracona: it was on purpouse
[10:25:40 PM] Yoruka: KITTYZILLA
[10:25:44 PM] Black: ^
[10:25:49 PM] Yoruka: <3
[10:26:01 PM] Dracona: I'VE OFFICIALLY LOST MY SHIT
[10:26:02 PM] Asura: bad father
[10:26:09 PM] Black: im a good father
[10:26:14 PM] Asura: no your bad
[10:26:20 PM] Dracona: daddy BLECK
[10:26:21 PM] Black: no I'm good
[10:26:21 PM] Asura: you throw your children
[10:26:27 PM] Black: im daddy BLECK
[10:26:27 PM] Yoruka: *Hugs Dracona*
[10:26:29 PM] Asura: thats not good
[10:26:34 PM] Dracona: *le hoooog*
[10:26:51 PM] Dracona: (this is so going on my sniff)
[10:26:53 PM] Black: sHe Is MeAn
[10:27:06 PM] Yoruka: (Alright! :3 )
[10:27:08 PM] Asura: THE HELL ID THAT
[10:27:08 PM] Dracona: OH PUUR DADDEH BLECK
[10:27:22 PM] Yoruka: SAKURA BE NICE TO YOUR FATHER
[10:27:24 PM] Black: oh
[10:27:27 PM] Black: ur head is
[10:27:29 PM] Asura: I CANT HEAR YOU
[10:27:31 PM] Black: oh
[10:27:34 PM] Yoruka pinned Asura down.
[10:27:39 PM] Yoruka released poor Asura from being pinned.
[10:27:42 PM] Asura: EY
[10:27:48 PM] Dracona: *snoof*
[10:27:55 PM] Yoruka pinned Asura down.
[10:28:00 PM] Asura: STOP
[10:28:00 PM] Yoruka: WTF
[10:28:03 PM] Dracona: IS DET STWEWBURRIES
[10:28:08 PM] Yoruka released poor Asura from being pinned.
[10:28:18 PM] Asura pinned Yoruka down.
[10:28:24 PM] Asura: I DONT WANT TO LOOK UP YOUR ASS
[10:28:26 PM] Black: what has the world come to
[10:28:27 PM] Dracona: Asura smulls like strewburries
[10:28:32 PM] Yoruka broke free from being pinned by Asura.
[10:28:37 PM] Dracona: HELL
[10:28:37 PM] Yoruka: Haha
[10:28:40 PM] Dracona: CANCER \
[10:28:42 PM] Dracona: MEMES
[10:28:46 PM] Asura: humph
[10:28:51 PM] Dracona shared "PIKOTARO - PPAP (Pen Pineapple Apple Pen) (Long Version) [Official Video]" uploaded by Ultra Music.
[10:29:10 PM] Dracona: Asura
[10:29:14 PM] Yoruka: Myipadhatesmehelp
[10:29:19 PM] Black: no
[10:29:21 PM] Asura: BAD MOTHER
[10:29:23 PM] Dracona: U SMULL LIKE STREWBURRIES
[10:29:34 PM] Yoruka: BUTBLACK
[10:29:41 PM] Black: no
ENGLANDO IS BESTO AT GEUMETUUURIO

[4:56:03 PM] Dracona: THE PURGE IS COMING, DONT DRINK AND DRIVE
[4:56:40 PM] England: DRINKANDDRIVEDONTDRINKANDDRIVEDONTDRINKANDDRIVE
[4:56:58 PM] Dracona: COUGH
[4:57:10 PM] Dracona: OR CANCER WILL RAPE YOU
[4:57:38 PM] England: IT ALREADY HAS *sniffs
[4:57:57 PM] Dracona: *lE PAT
[4:58:19 PM] England: PLZ SAVEEEEEEEEEEE MEH
[4:58:30 PM] Dracona: THAT'S WHY WE WEAR NIPPLE CREAM
[4:58:52 PM] England: I ATE IT ALL *coughs
[4:59:00 PM] Dracona: OH BOI
[5:00:35 PM] England: YOU HAVE TO HAVE A SOLID PIECE OF CLOUD! ...that sounded wrong.....\
[5:01:06 PM] Dracona: GEOOOMETRUY
[5:01:28 PM] England: GEOOMETRUY
[5:02:00 PM] England: TOUCHING BUTT
UHHH A THINGIE

[9:22:55 PM] CookieStorm: dragon dildo...
[9:22:58 PM] Hellsing: * licks tail *
[9:22:58 PM] potatotimmywolfgirl: AHH D:
[9:22:59 PM] Dracona: >
[9:23:02 PM] CookieStorm: *slowly goes on ebay*
[9:23:07 PM] Hellsing: * Spits out coffee * ouo
[9:23:07 PM] Dracona: I AINT NO DILDO
[9:23:11 PM] Hellsing: how did you know
[9:23:14 PM] Hellsing: XDDDDDDDD
[9:23:29 PM] Hellsing: i must add to my collection
[9:23:31 PM] potatotimmywolfgirl: *ded*
[9:23:33 PM] Hellsing: of dragons
[9:23:36 PM] Hellsing: ;;o
[9:23:40 PM] Hellsing: jk ee
[9:23:43 PM] Hellsing: .e.e
[9:24:13 PM] Hellsing: mmy dragon dillies
[9:24:25 PM] Dracona: GHHH
[9:24:25 PM] Hellsing: Pfft
[9:24:30 PM] Dracona: I AINT A DILDO
[9:24:34 PM] Dracona: REMEMBER THAT
[9:24:41 PM] Hellsing: Your a
[9:24:44 PM] Hellsing: Dragon
[9:24:49 PM] Hellsing: Dillie
[9:24:51 PM] CookieStorm: DILDO
[9:24:59 PM] CookieStorm: YOUR A DRAGON DILDO HARRY
[9:25:21 PM] potatotimmywolfgirl: u licking a girls dildo
[9:25:23 PM] Hellsing: this is me i am female i have boobs
[9:25:39 PM] potatotimmywolfgirl: a girl licking a girls dildo
[9:25:44 PM] potatotimmywolfgirl: WTF
[9:25:52 PM] potatotimmywolfgirl: GAY GROUP?
[9:25:56 PM] potatotimmywolfgirl: um
[9:25:57 PM] Hellsing: Eww don't say that that
Beepboop
Howls (154)