News and Announcements
What's news on Wolfing?
7 September 2018 02:00 AM Posted by: Aqua
[CLOSED] Creature Creation ContestViews: 1018
Wolfing's Creature Creation Contest!
Are you artistic? Do you have an eye for designing characters? More specifically... monsters and creepy creatures? Well then, this art contest will be your cup of tea!
Every October, Wolfing holds its annual Halloween event. This year we are planning a very special event for the Wolfing community! Things are going to get very spooooooky. Our upcoming event will feature a villainous creature, which will play a key role in the event's storyline. How it plays such a role is a secret for now, you will have to wait until October to find out. However in the meantime,
the Event Committee are running an art contest for YOU to design this monster
. The overall winner of the contest will have their creature featured in the new Halloween event*, in addition to another prize listed below!
*
By submitting an entry to this contest, you must know that you are giving the Event Committee the rights to use the character and artwork on Wolfing during the Halloween event in October.
You will be credited for your creation. If you submit a traditional drawing or a drawing without a transparent background, the character will be recreated digitally by one of the Event Committee members.
In order for you entry to qualify for judging, the following criteria must be met:
- Your entry must be in line with the
Pack Terms
and
Custom Pose Guidelines
.
- Your entry must be your own artwork. No free-to-use or pay-to-use bases. All art styles and mediums are welcome. Tracing artwork will result in your entry being disqualified and you may be blacklisted from entering other art contests in the future.
- The monster must appear animal-like (no humanoids, inanimate objects, etc).
- Please refrain from using excessive neon colors/anything distastefully bright to the eyes.
- Any gore, excessive blood and anything similar are strictly prohibited.
Sending your entry, dates and judging
You are allowed to submit up to 3 entries, but you will only be able to place once
(meaning that if you are to place first, you will not be able to place second also).
/!\
The deadline for submitting entries is
24th September 2018 at 23:59 UTC
. You have just over 2 weeks to create your entry. Any submissions sent after the closing date will not be judged on.
/!\
To submit your entry, send a private message to Aqua, titled "Creature Creation Contest Entry"
. Include a link to your artwork and any additional notes you may want to add about your creation. The submissions will be judged on by the members of the
Event Committee
and the winners will be announced in the News Post for the official Halloween event in October.
Prizes
First place
: In addition to your creation being featured in Wolfing's Halloween event, you will also win a fullbody custom pose from pit!
Runner-up
: A fullbody custom pose from Spin!
If you have any questions about the contest, please comment them below or ask a member of the Event Committee. We look forward to seeing your entries. Best of luck!
Regards,
The Event Committee
Howls (11)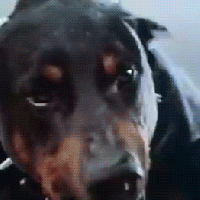 Are anthros allowed? Sorry if that sounds stupid but they can classify as both "animal like" and "humanoid" just wanna make sure,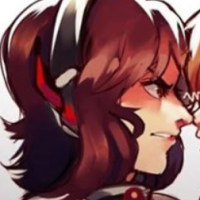 Aqua
2 years, 1 month ago
Anthro characters are fine!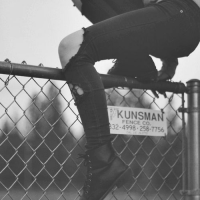 Love
2 years, 1 month ago
Does the entry need to be something that could be used as a pose in this case? Or does it need to be a general reference for the character?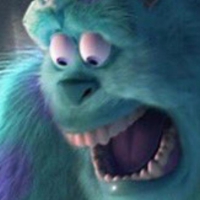 "...drawing without a transparent background, the character will be recreated digitally by one of the Event Committee members."
It sounds like drawing should be transparent background so pose, I guess.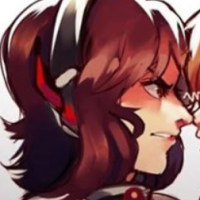 Creating your entry as if it were to be used as a custom pose would be useful on the Event Committee's end, but it is not a necessary requirement and nor will it give an advantage in placing. We wanted to make sure that everybody is able to participate in this contest and not just those with access to equipment for digital artwork.

I can't go into too much detail, but the end drawing that is implemented into the event will have a transparent background. Submissions that are traditional, do not have a transparent background or cannot be implemented for another reason (which you will be informed of) will be recreated by a member of the Event Committee so it can be used for its planned purpose in the event. You will still be credited for your creation and the original artwork will be shown when the winners are announced.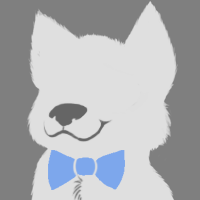 Does "You must use your own lines" say anything about the style of the submission; e.g. does it have to have lineart or can it also be lineless?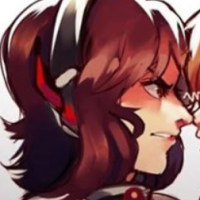 Aqua
2 years, 1 month ago
Lineless artwork is fine! I'll edit the OP to clarify that rule a bit more.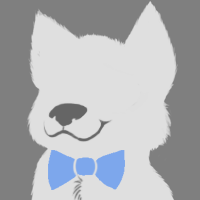 Ok, thank you!