News and Announcements
What's news on Wolfing?
1 August 2017 07:58 AM Posted by: Dogsled
Night mode has fallenViews: 1399
Hello Wolfies!, Long ago requests for a dark theme for Wolfing were placed by many Wolfies, mostly to reduce strain during nighttime sessions on the site or because they didn't like the bright white. And the time is now, Darking has fallen onto the site. What it means is that starting today, all users will have the option to enable/disable the Wolfing 'Night Mode'. For those who want to see it before being enabled, a preview is below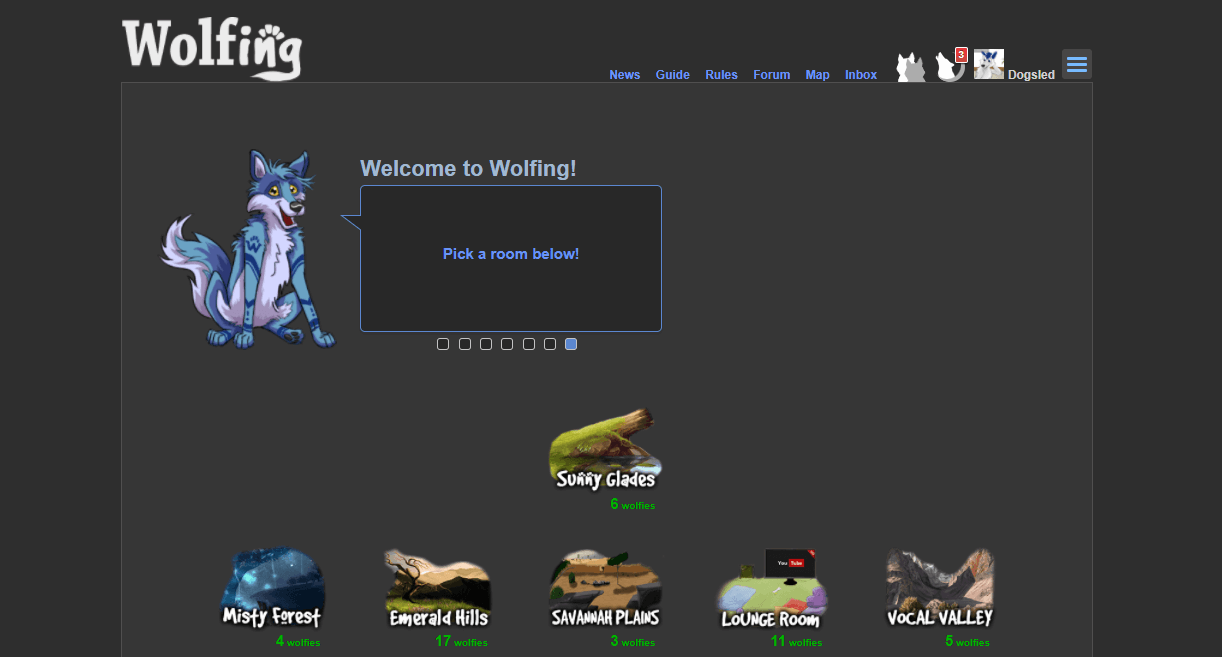 How does this affect the site as a whole?
While most features of the site are the same, with the only change being the different color pallet.You can still upload poses, chat inside rooms, etc. Other features, however, will be affected. Most noticeably is the custom colors on the profile pages of users are changed automatically if they are too dark for those with the new theme. The original colors will still be there. Along with that, icon & the logo colors are changed, making them brighter and easier to spot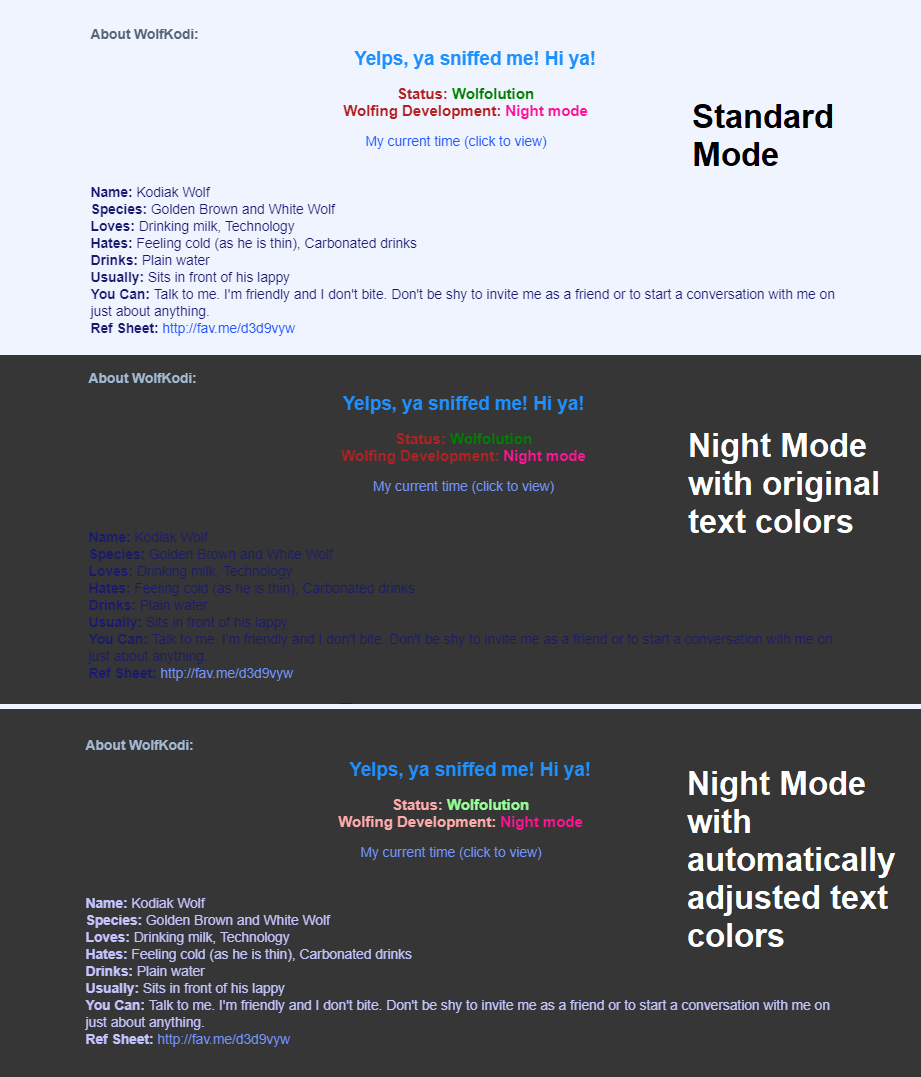 So, how does one enable this new theme?
Easy, if you're on the main menu of the site you can just go to the account menu (the 3 line menu) and click the 'Night Mode' option. If you are in a room, you can go to your account actions (same blue menu) and enable it there.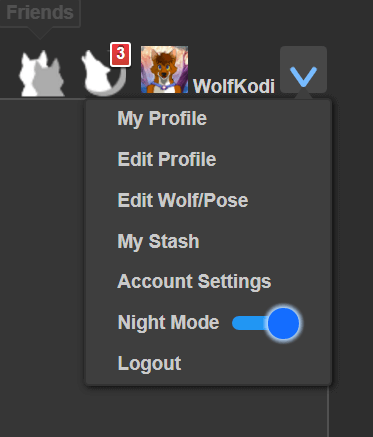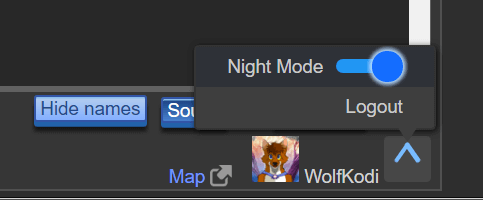 Also note that if you enabled it on one browser, you'll need to do so for all browsers you want it on.
Goodnight wolfies have a nice night in the Darking!
Howls (18)