News and Announcements
What's news on Wolfing?
20 December 2014 05:44 PM Posted by: WolfKodi
Room User Capacity And Its LimitViews: 931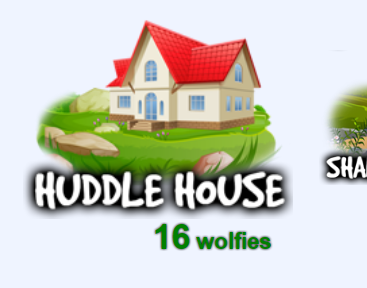 The limit on the number of users that can simultaneous be in a single room has been increased from 12 to 16. It is understandable that at times a larger group of users would like share their company together. They could share a larger party.
A user limit on rooms is required for a number of reasons. Apart from potential overcrowding as the room runs out of visual space, the more users in a room, the more the server would have to process and synchronise all actions and information simultaneously and deliver them to everyone. This limit can safely be increased now that I have upgraded the way room scene data is handled on the server side. A significant change on how the server side engine stores and keep track of all these room information has made the server more efficient, allowing it to handle larger quantities of connected users and all their input actions.
This update ought to definitively address the issue of missing or stuck characters that were not visually added or removed from a room. This in turn fixes the subsequent issues that result from this breach of data accuracy and consistency. Pose positioning, changes and actions are also expected to be processed even faster now.
Howls (8)