News and Announcements
What's news on Wolfing?
28 February 2017 04:20 AM Posted by: Kat
Event announcement - Big Three, Big Bang!Views: 941
Are you ready?!
Today is the big day... *drumroll* We've given you a task, and you Wolfies sure have delivered! We wish to thank all the participants, the effort behind your entries was breathtaking and there was no other words to describe. Your drawings and your writing has left us speechless. Alas, it has come time to announce the winners; but just before we do that, we have to show you what they won that we have kept secret for a little while!
Badges
These are the category badges the winners will receive on their profiles permanently as part of the unique collectibles and the point behind the badges! These lovely badges were created by our dear MinniHowl!
Art category



Writing category



Along with the badges, the winners will receive prizes as mentioned in
this News Post
.
Art category
First place: Salonda, with her amazing comic!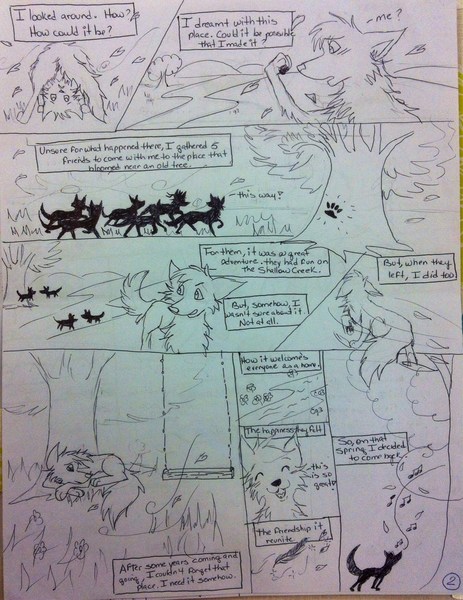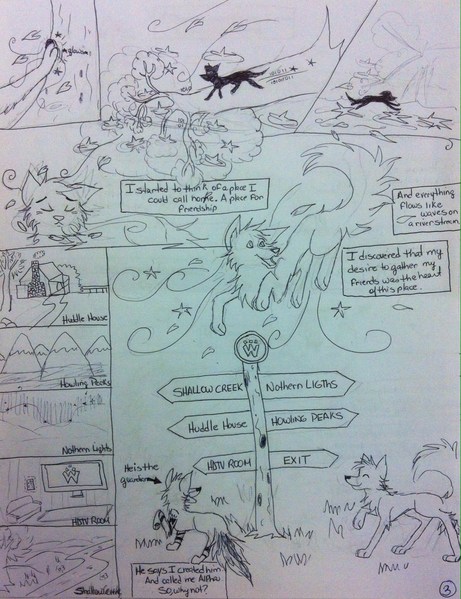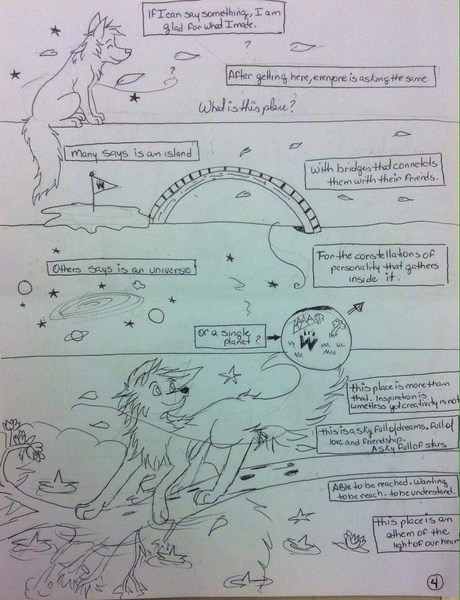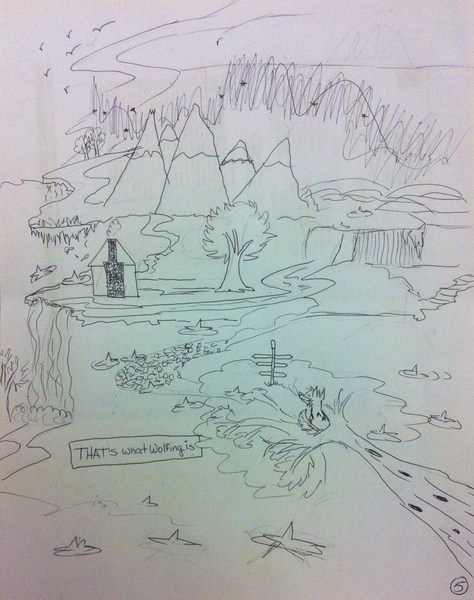 You've truly caputred what Wolfing is, Wolfing is a team effort, from it's 'guardians' to it's users and Wolfies that make it, it's what we set it ought to be and what we created together. Thank you for illustrating that in such a beautiful experience.
Second place: Jemm, with their beautiful piece!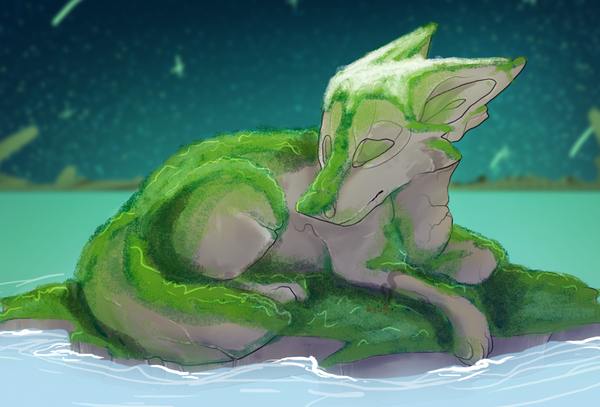 This beautiful drawing really is breathtaking, it leaves you stunned. You simply cannot take your eyes off of it. It's a creation of your own, as Wolfing is a creation of ours. An island, mysterious and capturing in the moment everything it stands for, all the beauty in one place. Thank you for creating such a lovely inspiring piece.
Third place: Vekaii, with their creative illustration!


Something so simple that is known to us all can hide many beauties behind it. An idea can become an inspiration, a movement, something truly memorable. You've illustrated WolfKodi and his path to creating an idea into reality. It's truly memorable, thank you!

The Wolfing Leaders have found something special in your drawings. All three of you have received the same amount of votes, so in order to at least have somewhat of a difference we counted in the "primary" votes, which is voting by placing in order from first to third. Thank you for participating, we will contact you soon about your prizes.



Writing category


First place: Fountain, with her piece "Wolfing- A Tale of the Beginning"!
Read it here
Fountain, you've proved us that a thousand words isn't needed to make one see. You've painted a clear picture in our heads and it's such an amazing piece, it's left us captured in the moment. Truly, you love to write, and you've shown us that with painting your love with words for us to read. Thank you.

Second place: Snowflakepuppywings, with their piece "How Wolfing came to be"!
Read it here
Snowflake, creativity knows no bounds. Your story is truly unique and we loved reading about the Wolf Gods and their creations and how you have bonded that with what you believe Wolfing is and how Wolfing was created. Thank you!

Third place: TheTaleOfHarryPotter, with their piece "Wolfing and how it came to be"!
Read it here
Tale, you've made us enter a world unknown but feeling so familiar and close to heart with your writing. How you divided the rooms into chapters and their creations is such a thoughtful way of creating a story, just how Wolfing was created; bit by bit, chapter by chapter, formed into one. It's a beautiful story, thank you.

Wolfing Leaders loved judging the writing category just as much, and we are honored to have the pleasure of reading your writing and now, sharing it with our community. You all are very talented young writers and we hope to see more of your writing in the future. Don't stop creating! Thank you for participating, we will contact you about your prizes soon.

Of course, we must not forget our honorable mentions, Faithdougwolve in fouth place for the writing category and EmilyHeywood for the art category! You guys will of course receive honorary prizes from the lovely Svydre.
Wrap up
As promised, Salonda and Fountain will have the opportunity to work close together, along with the WL's and of course, WolfKodi, to form a story and illustration for Wolfing's official Backstory that we will proudly present to all who roam these lands and every new pup that wonders about. Thank you ever so kindly for the effort you've put into your creations. It's truly magnificent to see an idea come to life and shine just as bright.
Thank you once again.
Regards,

Leaders
Howls (14)