News and Announcements
What's news on Wolfing?
26 December 2014 11:40 PM Posted by: WolfKodi
Image Upload And Sharing In RoomsViews: 1418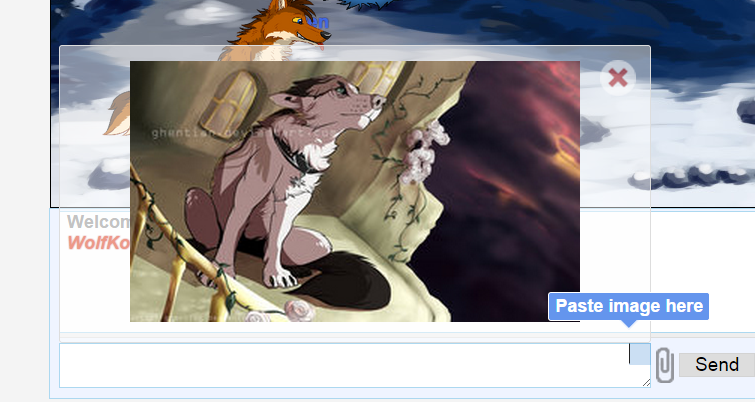 Being a partial artistic community here on Wolfing, I've always loved the ability to share doodles, drawings, photographs and images, both on the pack howls and within rooms. Today, I've not only included an image upload option inside rooms, but I've also made the process a lot easier and convenient by allowing clipboard-copied images to be pasted, or local image files to dragged and dropped directly into the sharing boxes. Traditional click and browse for a file as well as drag and drop is supported by all major web browsers. The pasting of clipboard images is tested and confirmed to be supported by recent versions of Chrome and Firefox.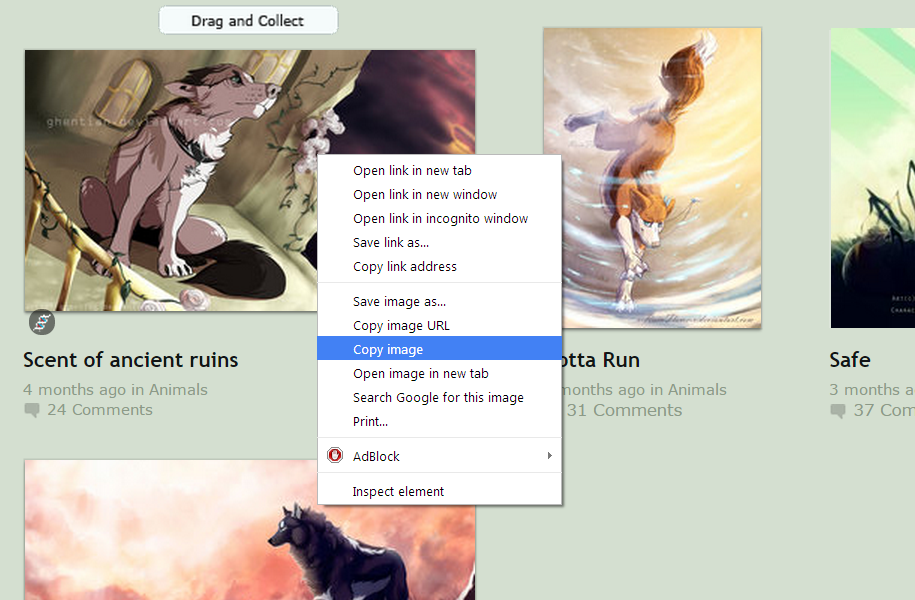 There are many ways you may take advantage of this image copy and paste feature. For instance, you may come across an image that you would like to share while browsing the web. Right click on the image and click on the option to "Copy Image".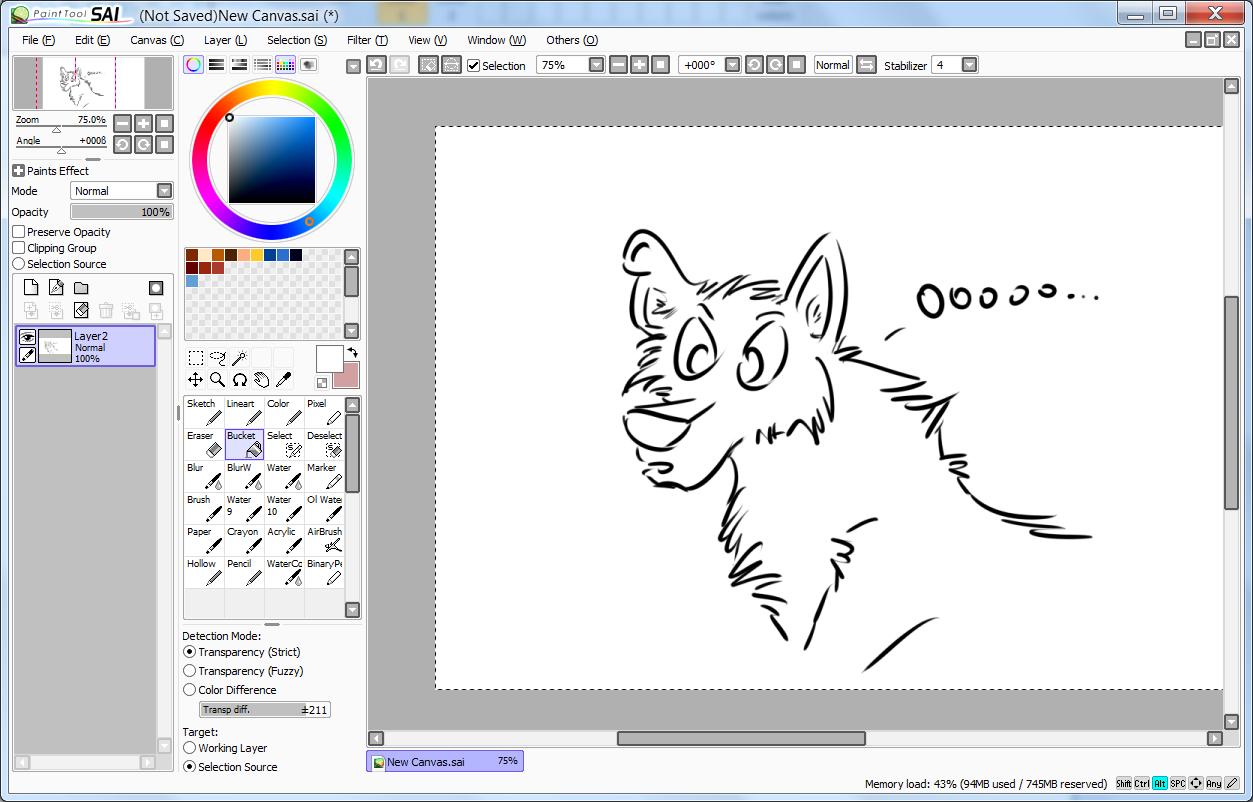 You can also copy images from your favourite image editor by first selecting a section that you would like to share, or all of it. If you're on Windows, you can use the Snipping Tool to share a selection of your screen. You don't have to save it after snipping. The snipped image is automatically copied to your clipboard. You can copy a screenshot of your current active window by using keyboard combination Alt+PrntScr (PrintScreen).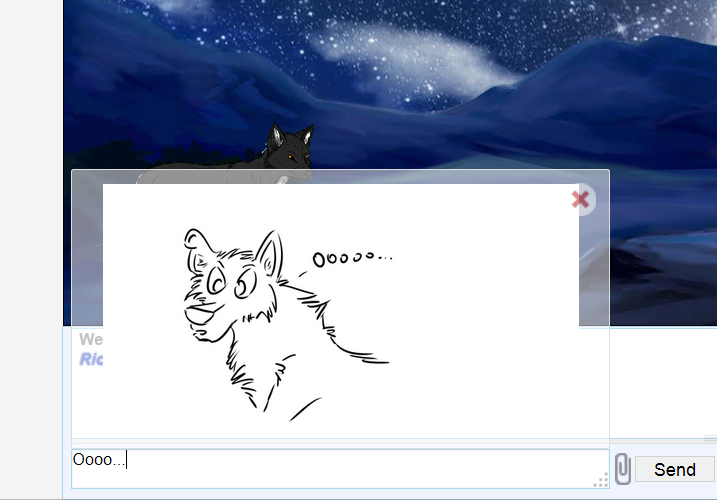 However you choose to copy an image, once you have it in your clipboard, head back over to the message input box and pasting it there. Your copied image would automatically reproduce itself. You can choose to optionally include a message. It will only be shared once you after you press enter or click on send. To make use of this paste feature, Firefox uses will have to hover their mouse over the top-right corner of the message input box. A small blue square should light up, click on it and paste your image into that box. Chrome users can directly paste images into the message box itself.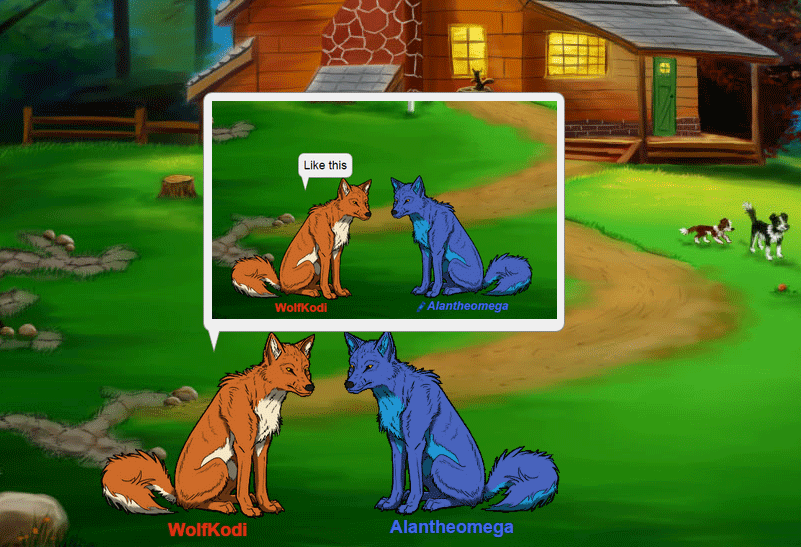 When you want to highlight or capture a moment, you can snip an image of a portion of the current room and paste that into the message box to instantly share that with others.
The same image copy pasting methods can also be done on the Howl comment and reply boxes. In the case of howl boxes, Firefox users can directly paste images into the box. There's no tiny blue square so don't go looking for one. If any of these image pasting methods fail, you can always fall back to dragging and dropping files, or using the click to browser and attach option.
Oh, and in-room images shared using this new attach option will be display larger in the bubbles compared to the image URL or links.
Try pressing that print-screen button on your keyboard now and pasting the copied image into a howl box or a room message input box and watch magic happen! And no, don't do it below here as News Howls do not support image attachments.
Howls (15)